Purefactor Acid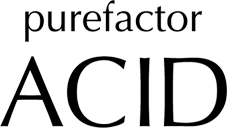 Starting with hair care, arriving at a "hair manicure."
Enjoy lustrous, beautiful and long-lasting color.
LINE UP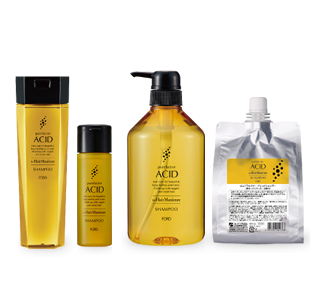 Acid Shampoo
Lessens fading from acid colored hair (hair manicure). Formulated with fish collagen*3 and pearl protein*4 (hair protecting agent) to ensure it washes out with minimal abrasiveness and leaves a soft feel.
300mL(1,500 yen)
50mL(500 yen)
680mL(3,300 yen)
600mL refill(2,100 yen)
〈Labeling name〉
*3 Hydrolyzed collagen
*4 Hydrolyzed conchiolin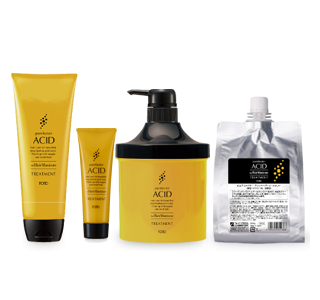 Acid Treatment
Helps maintain acid coloring (hair manicure) dye colors longer while simultaneously imparting a moist vitality and supple softness to hair.
230g(1,500 yen)
50g(500 yen)
650g(3,600 yen)
600g refill(2,300 yen)
*All prices shown exclude tax.