EMERALD

A best-selling super-hard spray.
LINE UP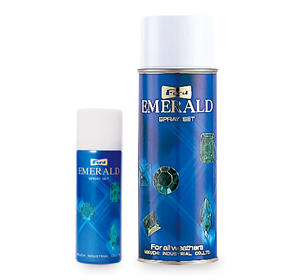 Emerald
Holds your hairstyle longterm. This all-weather product provides a smooth, beautiful luster that stands up to both wind and rain.
58g(550 yen)
275g(1,500 yen)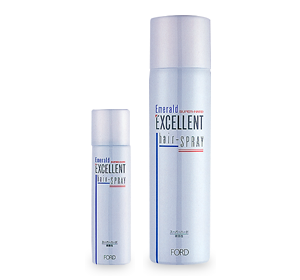 Emerald Excellent
Offers super-hard setting strength, but with a soft-looking finish. The ultrafine aromatic formulation leaves no aroma. Hair and hairstyles keep a natural appearance without becoming brittle or greasy.
50g(550 yen)
240g(1,500 yen)
*All prices shown exclude tax.