Lucci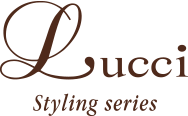 The gift of beauty in a single drop.
Delivers a light finish without stickiness.
Incorporates natural ingredients to help you achieve your perfect style.
LINE UP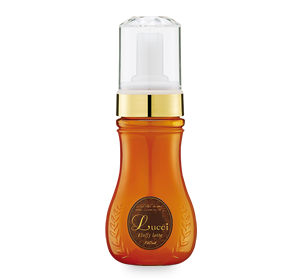 Lucci Fluffy Latte
〈Hair Treatment Foam〉
A whipped cream-like treatment that builds soft, natural form. Use for easy-to-make and well-defined hair styles.
150mL(1,800 yen)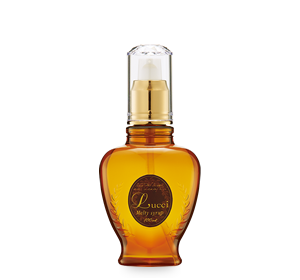 Lucci Melty Syrup
〈Hair Treatment Oil〉
Molten lustrousness that tempts you to touch it. Characterized by a soft and light pliability with almost none of the abrasive feel of a regular oil treatment.
100mL(2,000 yen)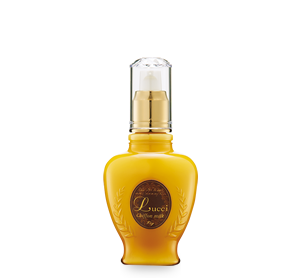 Lucci Chiffon Milk
〈Soft Hair Wax〉
Give ends a "swaying" expressiveness and recreates soft, airy waves of hair. Combines a light and airy feel into a softly styled form. Also incorporates repair ingredients to provide care for damaged ends.
95g(1,800 yen)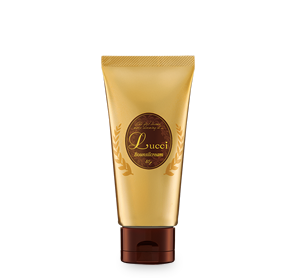 Lucci Bounsilcream Cream
〈Normal Hair Wax〉
Provides true expressiveness that includes bounce, smoothness, lightness and airiness. A cream-type hair wax that goes on easily to provide control and styling expression.
80g(1,500 yen)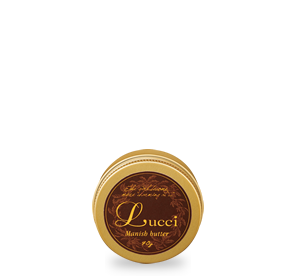 Lucci Mannish Butter
〈Hard Hair Wax〉
Discontinued Hard wax with a matted finish. Recommended for short hair and men's styles. Also suited for point adjustment and volume enhancement. Provide a light finish, despite being hard, without developing a greasy feel.
40g(1,500 yen)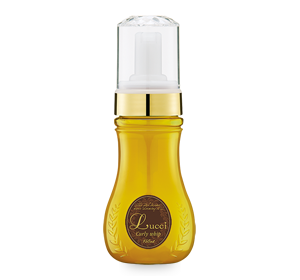 Lucci Curly Whip
〈Styling Foam〉
A simple wave revitalizing foam that need only be rubbed in. Offers optimal setting strength controlled with a soft, light touch. Results in a moist, smooth finish thanks to the use of a water-based foam.
150mL(1,800 yen)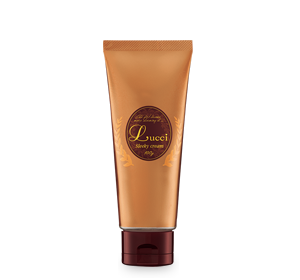 Lucci Sleeky Cream
〈Medium-soft Hair Wax〉
Provides a smooth, glossy (and sleek) finish. Features natural setting strength with a supple texture extending all the way to hair ends. A cream-type hair wax that washes out easily with shampoo.
100g(1,500 yen)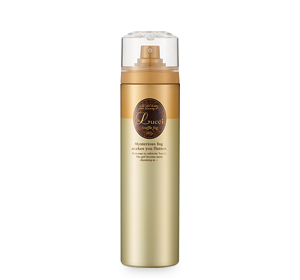 Lucci Souffle Fog
〈Wax Spray〉
Discontinued Provides a gentle springiness that feel light and fluffy like a souffle. Creates a soft, natural expressiveness in style.
180g(1,500 yen)
*All prices shown exclude tax.