Lucci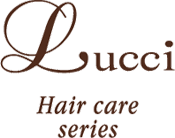 For styling which communicates "cuteness."
Complements daily hair care to deliver hair which is deliciously lustrous.
Makes hair more conducive to styling.
LINE UP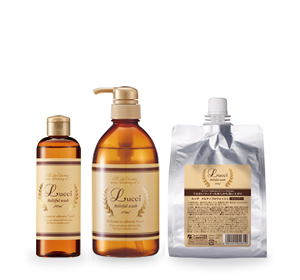 Lucci Lucci Meltiful Wash
〈Shampoo〉
A moisturizing shampoo formulated with collagen-derived cleansing ingredients*. Offers a foam as soft and smooth as whip-cream with which to gently clean both hair and scalp.
245mL (1,600 yen)
50mL (600 yen)
610mL (2,800 yen)
550mL refill (2,300 yen)
*Labeling name: Cocoil hydrolyzed collagen K (hair protecting agent)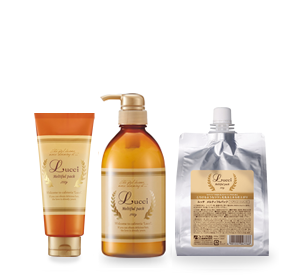 Lucci Meltiful Pack
〈Hair Treatment〉
Carefully locks in moisture for a molten lustrousness and consistent finish. Delivers a supple appearance and silky texture.
200g(1,600 yen)
50g(600 yen)
590g(3,000 yen)
550g refill(2,500 yen)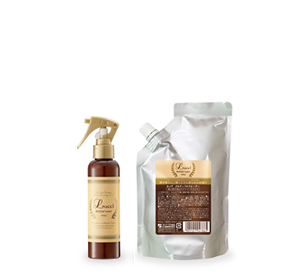 Lucci Meltiful Water
〈Hair Treatment〉
A treatment lotion that delivers a lustrous, consistent finish to unruly, difficult hair.
150mL(2,000 yen)
300mL refill(3,000 yen)
*All prices shown exclude tax.