Safuna
A volumizing hair care series that conditions the scalp
while imparting reliance and body to hair,
making it possible to create softly vibrant styles that go all the way to the roots.
LINE UP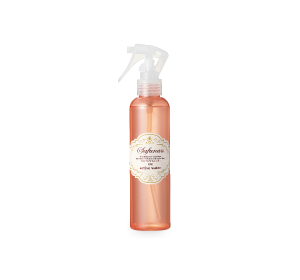 Safuna Active Water
Discontinued Formulated with botanical extract to improve scalp health while imparting light and airy volume that goes all the way to the roots.
200mL(1,500 yen)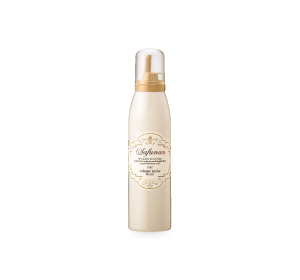 Safuna Volume Make Foam
A blow foam that helps maintain soft, natural-feeling volume. Formulated with "mebigel?"*2 to protect the hair surface cuticle, which helps keep the hair standing all the way to the root.
180g(1,500 yen)
*1: Hair protecting agent Labeling name: Cetearamidoethyldiethonium Succinoyl Hydrolyzed Pea Protein
*2: Water-retension coating agent Labeling name: (butyl acrylate / isopropyl acrylamide / dimethacrylate PEG-18) cross-polymer
*All prices shown exclude tax.