Perm
Conditioning lost hair ingredients
while creating just the hair wave you want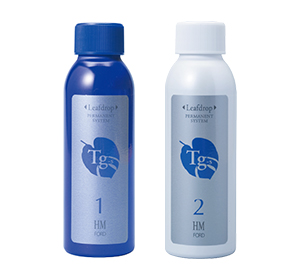 Leafdrop ThioSoft
Cold Two-step System
Uses a botanical extract formulation to provide treatment which is gentle on both scalp and hair while creating carefully-shaped waves.
Recommended for those with normal or damaged hair.
(Amino acid-replenishing)
Quasi-drug
Agent No. 1: 160mL
Agent No. 2: 160mL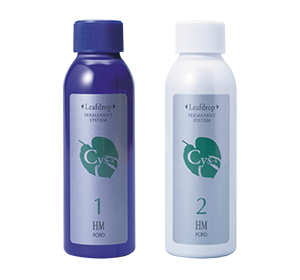 Leafdrop CYSSoft
Cold Two-step System
Uses a botanical extract formulation to provide treatment which is gentle on both scalp and hair while creating waves with a soft finish.
Recommended for those with soft or highly damaged hair.
(Amino acid-replenishing)
Quasi-drug
Agent No. 1: 160mL
Agent No. 2: 160mL
---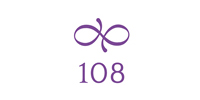 Forever beautyful and healthy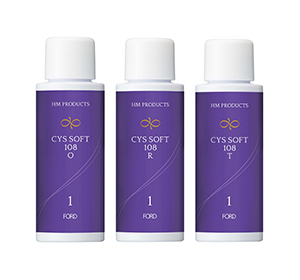 HM parm
cyssoft108 O/R/T Agent 1
Cysteine cold two-step use Agent No.1
Three extracts (moisturizing ingredients) are used to suit each individual's scalp condition.
It gives you beautiful wavy hair while improving the environment of your scalp.
Quasi-drug
80mL each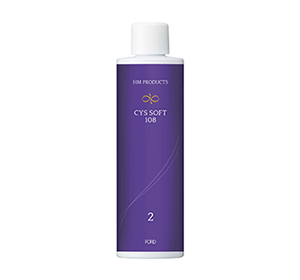 HM parm
cyssoft108 Agent 2
Cysteine cold two-step use Agent No.2
As a 2 agent of Sys soft108, it fixes the wavy hair and curls required by a 1 agent. Minimizes stress on hair while providing a moisturizing finish.
Quasi-drug
240mL
---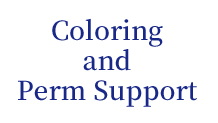 Serves to support the hair coloring, permanent, and other salon menu options.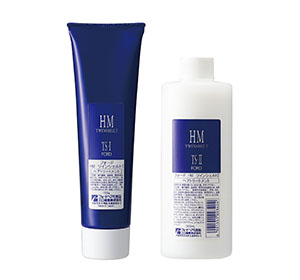 Twin Shelt Ⅰ&Ⅱ
Hair Treatment
A two-agent treatment that replenishes amino acids in highly damaged and damaged hair.
Twin Shelt I 150g
Twin Shelt II 300mL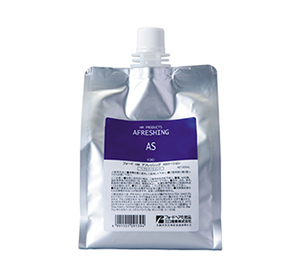 Afreshing AS Lotion
Hair Treatment
A pretreatment agent which replenishes scalp and hair moisture prior to coloring and perm treatments.
600mL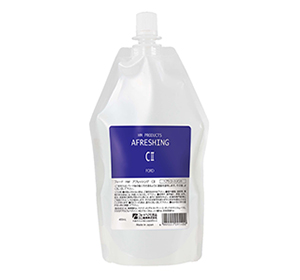 Afreshing CII Lotion
Hair Treatment
A support lotion for two-liquid perm treatment.
For perming process
400mL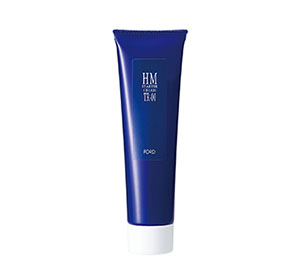 Starter Cream
Hair Treatment
A cream that supplements amino acids to boost the effectiveness of treatments and curling.
For perming process
150g